Dementia Information and Guidance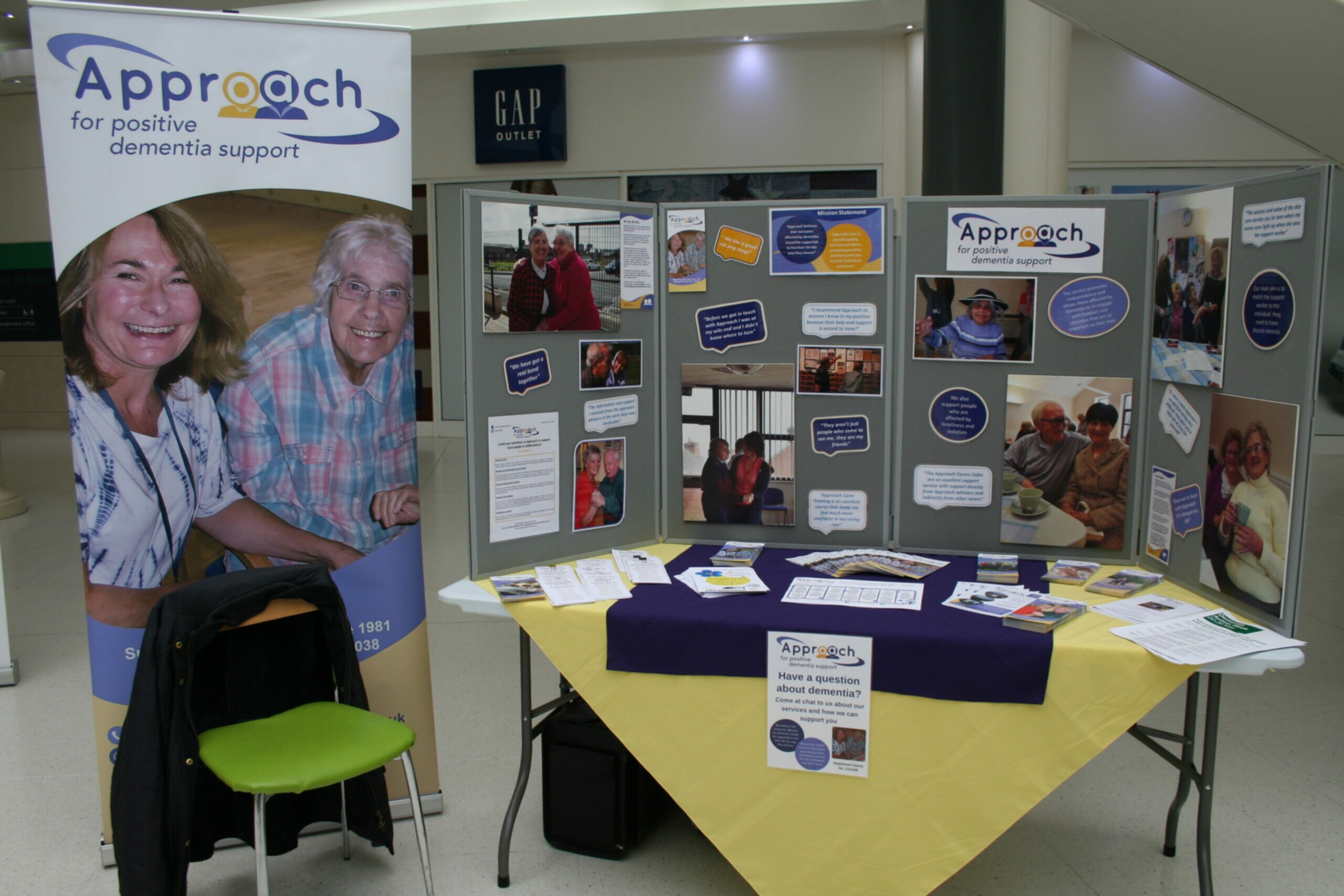 Dementia information and guidance:
Approach Dementia Support delivers a wide variety of services and information to support the well-being of people affected by dementia. We also strive to support their carers and their families.
We work across the County of North Staffordshire and provide information and support about dementia. Our resources enable people affected by dementia to feel supported and to live well.
Take a look around our website to find useful Factsheets and information about the services we provide. You can also find information on how you can access training to help with understanding dementia in the community, home, and workplace.
If you require guidance or information about dementia for yourself or someone you care for then please ring Approach on 01782 214999. Additionally, you can email: enquiries@approachstaffordshire.co.uk. For more information on how to contact us please visit our Contact us page.
Our office opening hours are:
Monday to Thursday 9am to 5pm and Friday 9am to 4:30pm.
Saturday & Sunday Closed.
Finally, we have an out of office answerphone available on 01782 214999 and we will respond to all messages that are left as soon as possible.
Useful telephone numbers:
Social Care Services
Staffordshire County Council:
Tel: 0300 111 8010.
Tel: 0345 604 2886 (out of hours).
Stoke-on-Trent Social Care:
Tel: 0800 561 0015.
Tel: 01782 234234 (out of hours).
NHS
For 24 / 7 health advice and reassurance:
Tel: 111.
Police
In an emergency, where life is in danger and/or a crime is in progress:
Tel: 999
For non-emergency calls:
Tel: 101