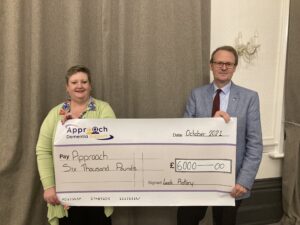 We are delighted to have received £6,000 from Leek Rotary Club!
The Club hosted a Nostalgic Car Extravaganza on Sunday 5th September, bringing the local community back together again after a difficult 18 months.
The money raised will support people affected by dementia across Leek and the surrounding areas through our Carer Support Cafes and our Singing Groups for local people with dementia.
Thank you to all who took part in the event and to the Leek Rotary Club for their fantastic fundraising work for Approach! We look forward to working with you again soon!